---
 Keep Your Cat Distracted For Hours!
This amazing toy gives your cat the physical and mental activity that they crave! 
Funky Fish automatically jumps and flops on its own, just like a real fish. Playtime has never been more fun and interactive!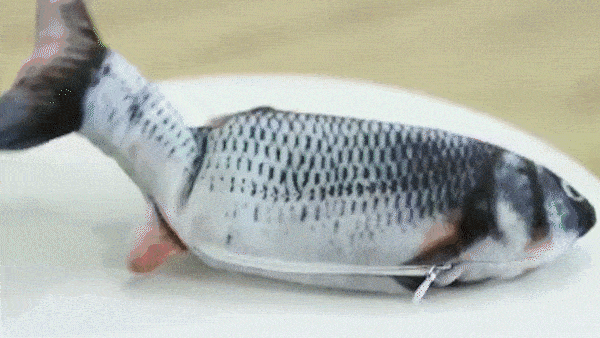 Motion Based Sensor

The fish will begin to move when your cat interacts with it. If no motion is detected it will turn off automatically, saving energy for next time!
Rechargeable Battery
Funky Fish™ comes with a USB charger and a built-in battery. One quick charge provides hours of entertainment for your loved one. 
Refillable Catnip Pouch
If you want your cat to go extra crazy you can fill the velcro pouch with catnip. Although not required, this can make playtime even more fun!
Why Funky Fish?
Automatic jumping & realistic fish movements
Entertains your cat for hours on end
Durable material that is cat-safe
Rechargeable battery with free USB cable
Motion Sensor turns it on & off automatically
Catnip Pouch that increases stimulation
30-Day Money Back Guarantee
If you aren't satisfied with your Funky Fish for any reason, you have up to 30 days after receiving your product to receive a refund or replacement. 
FAQ