---
Bath Time Has Never Been Easier!

Do you struggle washing your furry friend? Are you constantly fumbling with water, soap, brushes and more?

Fuzzy-Scrub conveniently combines a grooming brush, water and soap dispenser all in one easy to use tool!
You can dispense soap & water with just the push of a button, allowing you to scrub and lather with ease.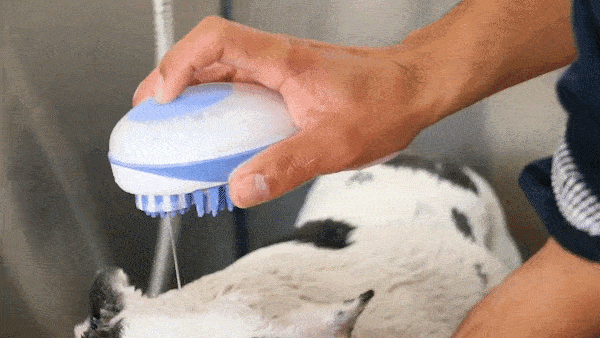 How It Works

Simply pour shampoo and water in the storage compartment, close the valve, and shake to create soapy bubbly water.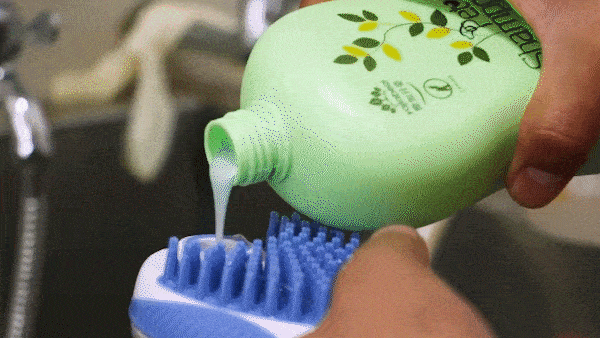 Deep Cleaning Power

Fuzzy-Scrub™
cleans deep in your pet's fur, allowing you to easily remove dirt, loose hair, dead skin and more. This is the perfect solution for both long and short haired pets.
Bath time has never been easier!
 Safe, Comforting & Soothing
The soft silicone bristles are 100% safe for your pet's hair and skin. The bristles provide a comforting and relaxing sensation which keeps them calm throughout the wash. Finally, your pet will look forward to bathing!
Why Fuzzy-Scrub?
All-In-One soap, water, dispenser & brush!
Convenient one-handed washing experience
Deep cleaning to remove dirt, loose hair & more
Comforting for your pet's hair & skin
30-Day Money Back Guarantee
If you aren't satisfied with your Fuzzy-Scrub for any reason, you have up to 30 days after receiving your product to contact us and request a refund or replacement. 
FAQ
This works great and is super convenient. I use this for both my dog and my cat and they both remain calm throughout our bath!
totally worth it! i love being able to release soap and water with just the push of a button. the storage compartment holds a lot too!!
nice sturdy material and functions as expected. no complaints and my dogs seem to enjoy it